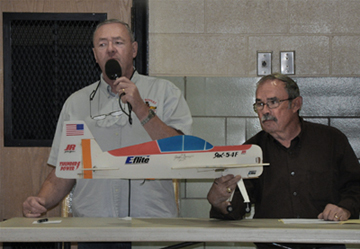 ANNUAL SKY ROVERS AUCTION & FLEA MARKET
The Sky Rovers Auction & Flea Market will be held on Saturday, October 22, 2022 at the Phelps Community Center, Phelps New York.
Visitors can purchase model aircraft and accessories from 9 a.m. to Noon. At Noon the auction takes place and all proceeds go to the owners of the property placed up for auction. Tables are provided for those who wish to display items for sale. Food and drinks are sold at the venue. It has been well attended and has presented visitors with a great opportunity to purchase model aircraft and accessories at bargain prices.
Admission is $5. Ladies and kids 12 and under get in FREE!
For more information contact Dave Reid at [email protected] or call 315-548-3779